To become leaders in construction and industrial engineering by delivering growing value to our clients through edicated service from experts in Electromechanical field.

To provide quality engineering service with focus on long-term customer relationship based on integrity, transparency and customer delight by utilizing our expertise and experience in the field.
Customer delight through delivering high quality & value.
Fostering long-term customer relationship.
Maintaining integrity and transparency at all levels.
High standards through training and continuous learning.
Respect and value people and uphold humanness and dignity in all our actions.
Providing safe and healthy working conditions for all our employees.
We are approved Electrical contractors with A1 Class Electrical license from
FEWA

since 2006.

We have experienced Electrical Engineers with excellent Project Management Skills to handle different projects and to design electrical scheme, load schedule, shop drawings...

More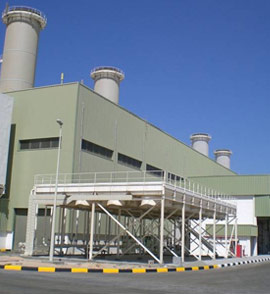 Kalba Power Station
Sharjah Electricity And Water Authority
Divya Electro Mechanical Contracting L.L.C has completed the L.V Electrical Installation works at 3 MIGD R.O.Plant - Kalba. The work was done to the entire satisfaction of SEWA.
APPROVED ELECTRICAL CONTRACTORS WITH A1 CLASS ELECTRICAL LICENSE FROM FEWA SINCE 2006. Request for Quote